The "Senso del Pane" finds its home in Pompeii
The production of hosts in Pompeii is hosted in the "Maria Madre di Misericordia" family house, built within the "Per Il Bambino e La Famiglia" center, commissioned by John Paul II and directed by Raffaela and Salvatore Buonocore, members of the Community Pope John XXIII, founded by Don Oreste Benzi.
Hosts are produced by people with physical and mental disabilities who live in the family house.
The Archbishop of Pompeii, Tommaso Caputo, by blessing the premises and the people who will work there, highlighted "the strong bond that this initiative puts between the Eucharist and Charity. Here, every day the suffering Christ is welcomed by the brothers and the sisters in distress, who prepare the hosts that will become the Body of Christ ".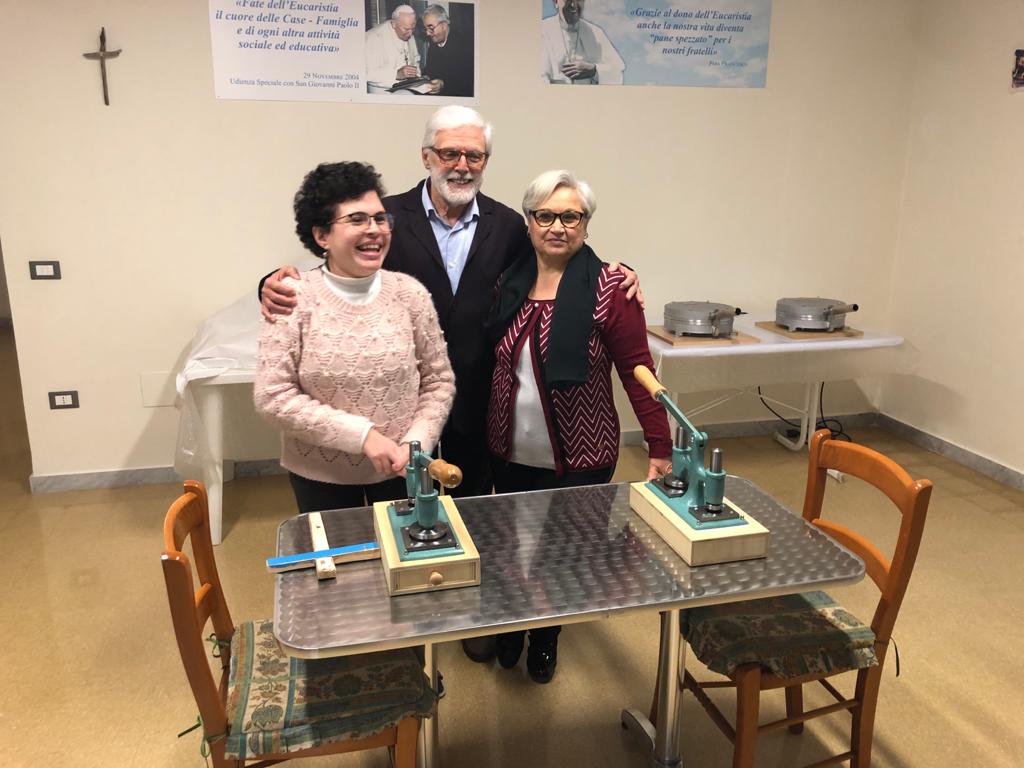 The hosts produced will be donated to the Sanctuary of the Madonna del Rosario of Pompeii - founded at the end of the nineteenth century by Blessed Bartolo Longo - and to all the parishes that will request it.
Loreta Somma, press officer of the Sanctuary of the Madonna del Rosario, told about the project in an article written for Avvenire .
You can read it here