The evidence of an extremely touching story in the life of Alcide De Gasperi
Christmas, 1927: In the Roman prisons of Regina Coeli, Alcide De Gasperi is tying some pictures of the Palestine lands in the early twentieth century, cut out from the American magazine "The National Geographic", to the words of the prophets, to tell the story of Jesus to his aged four firstborn Maria Romana trying to transmit the atmosphere of the places and times where the Savior of the World used to live.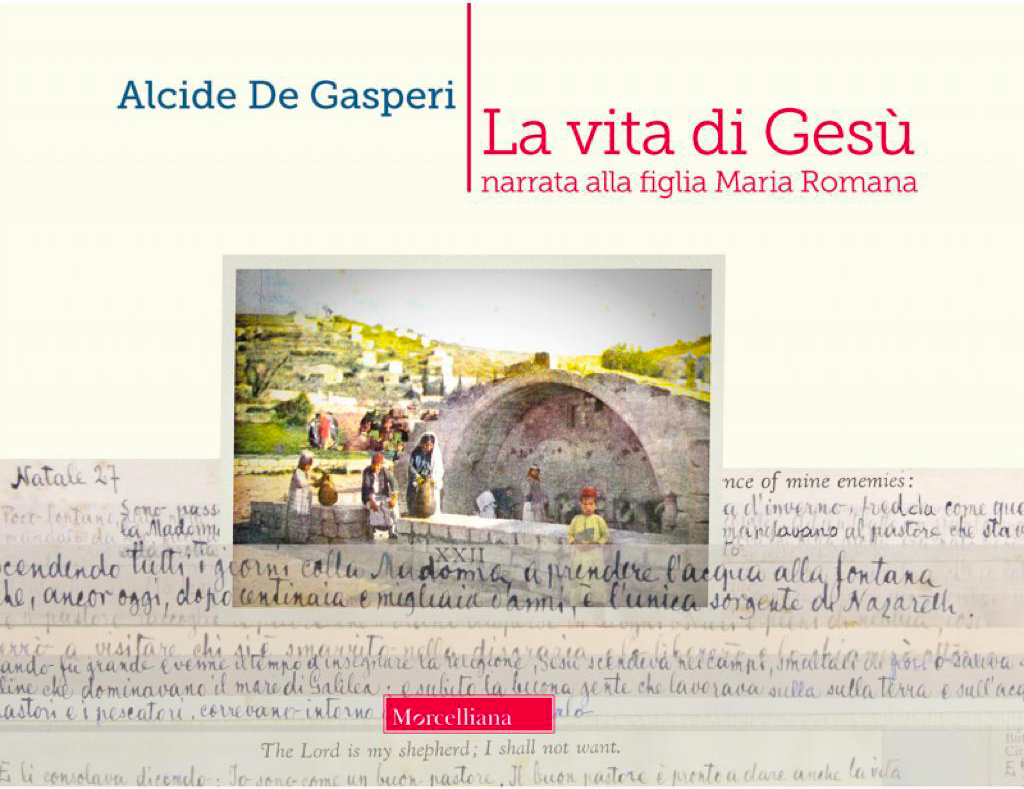 «So in the photographs of this album the shepherds of Palestine of 1900 represent the figure of the Nazarene and help us to believe that he passed through their streets two thousand years ago. My dear father, through the images of this land you were telling me the story of your faith, the one that had supported you in the struggle for the freedom of your people. You taught me what loyalty is, the courage to support one's ideas, the trust in justice and charity that had always illuminated your way»
(Maria Romana De Gasperi)

Alcide De Gasperi (1881-1954), politician and statesman, was the Italian Prime Minister from 1945 to 1953, the first in the history of the Republic, and led Italy in post-war reconstruction. Arrested and sentenced for anti-fascism, he was one of the founders of the new Christian Democracy and one of the supporters of the process of unification of Europe.